Podcast/Video Interviews by Stephen Ibaraki
A Chat with Manuel Barreiro Castañeda: Strategic top leader and global investor in international real estate and diversified portfolio private equity; empowering success history advising public and private sector stakeholders on the intersection between technology, sustainability, mobility, and smart cities; Mentor /investor to young emerging tech entrepreneurs; Founder and Chairman, Aston Group
This week, Stephen Ibaraki has an exclusive interview with Manuel Barreiro Castañeda.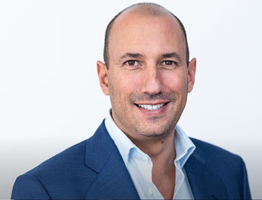 Manuel Barreiro Castañeda is the founder and chairman of the Aston Group, a private equity firm with 1 billion investments to date, that develops real estate projects as well as private equity placements with a focus on the North American and European continents. Mr. Barreiro Castañeda is a strategic leader with more than 20 years' high-level experience in international real estate and a long history of success advising public and private sector stakeholders on the intersection between technology, sustainability, mobility, and smart cities.
Given his genuine commitment to sustainability, Manuel leverages on his extensive experience and background to ensure that all real estate projects are aimed at benefitting the local community by improving the quality of life, reducing inequality gaps, and positively impacting the environment. Passionate about empowering the younger generations through entrepreneurship, he has supported and coached both as an investor and mentored several young emerging technology entrepreneurs, enabling them to rapidly transform ideas into world-changing companies.
Complementing his extensive industry experience, he holds an Executive Master's degree (MSc) in Cities from the London School of Economics and Political Sciences (LSE), where he had the opportunity to develop further his knowledge in sustainable urban development, mobility, and water management to improve the quality of life in large cities and small urban areas. This degree also sparked his interest in the use of Artificial Intelligence (AI) and the Internet of Things (IoT), which are the focus of projects in the near future.
He also holds an MBA from the University of Texas at Austin McCombs School of Business and a Bachelor's in international business at Instituto Tecnológico y de Estudios Superiores de Monterrey, where he completed academic exchange programs at higher learning institutions in Japan and Argentina. During his time in Japan, he realized the importance of using technology for the benefit of vulnerable groups and made it his life's mission to work towards creating better cities for the future, starting in his native Mexico.
When he is not doing business, Manuel dedicates his time raising awareness on the mobility issue as a frequent speaker at top-level international events, planting trees in his hometown, or taking pictures in beautiful Mexico while supporting his charity initiatives that help those in need.
Speaks about #mobility #smarticities #AI #entrepreneurship #empowerement #urrbanplanning #sustainability #Mexico
The Aston Group
Aston Group is a global investor with a diversified portfolio in Real Estate and private equity. With thoughtfully researched investments in different sectors of Mexico, Europe, and the United States, Aston delivers a solid diversified portfolio to its investors by offering business opportunities in different currencies and sectors. For all info on our projects, please visit: https://aston.mx/
TO WATCH THE VIDEO INTERVIEW, CLICK ON THIS MP4 file link