Podcast/Video Interviews by Stephen Ibaraki
A Chat with Bill Barrable, CEO, Praxis Spinal Cord Institute and Arushi Raina, Director of Commercialization, Praxis Spinal Cord Institute
This week, Stephen Ibaraki has an exclusive interview with Bill Barrable and Arushi Raina.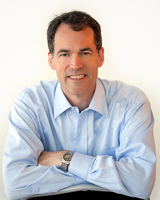 BILL BARRABLE
As CEO of Praxis Spinal Cord Institute, Bill Barrable leads a diverse and multi-disciplinary team of experts focused on creating solutions for people with spinal cord injuries. Under his collaborative leadership, the Institute has achieved significant recognition as an outstanding charity, including accreditation through Imagine Canada's rigorous standards of excellence and being ranked as MoneySense and MacLean's top-rated charity in Canada for 2019.
Prior to the Institute, Bill was Chief Executive of BC Transplant during which time it was honoured with the Canada Award for Excellence from the National Quality Institute (now known as Excellence Canada). He led the creation of the first online digital signature organ donor registry and also championed the passage of legislation which enshrined the rights of organ donors into the Human Tissue & Gift Act of BC.
He has been a member of numerous governing boards of various kinds and holds a BA from Queen's University, and a Master of Health Science from the University of Toronto. In 2010, he received the alumni leadership award from the University of Toronto's Society of Graduates in Health Policy, Management and Evaluation. He was previously named one of Canada's Top 40 under 40.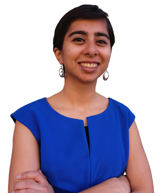 ARUSHI RAINA
Arushi Raina is the Director of Commercialization and is responsible for bringing to market innovations that improve the lives of people with spinal cord injuries. She is passionate about developing and implementing strategy for private and public sector clients across healthcare and social services, among a number of other industries.
Through her previous role at KPMG, Arushi has worked with large, complex organizations including provincial ministries and major hospitals to assist in data-driven decision making, clinical redesign and strategic planning. She has experience in the healthcare ecosystem at the local and provincial level and has led the facilitation of clinical and executive teams to develop new, innovative care models to improve quality of care. She has prior experience working with a neuroscience start up focused on improving the lives of people with brain injury, and was recognized as a BC Top 30 under 30 in 2020.
Through her experience as a consultant at the board, executive and management levels across a number of leading Canadian organizations, she focuses on identifying and executing on organizational priorities. At Praxis, she develops and executes cutting edge commercialization strategy for SCI focused innovations, including the launch and design of a Praxis SCI Accelerate, new accelerator program set in Vancouver, BC
Arushi holds an MBA from the Richard Ivey Business School and draws from her work across several sectors, including retail, real-estate, manufacturing, healthcare and the public and non-profit sector. She holds an Honors in Economics from Vassar College in the United States.


TO WATCH THE VIDEO INTERVIEW, CLICK ON THIS MP4 file link