Podcast/Video Interviews by Stephen Ibaraki
A Chat with Douglas A. Wilson: Chair and Co-Founder of the CEO Leadership Alliance Orange County; Co-Founder of the National Talent Collaborative (NTC) and Richard (Dick) Gochnauer: Managing Partner, SC Master Fund; Co-founder, CEO Leadership Alliance Orange County (CLAOC); Retired Chief Executive Officer, Essendant
This week, Stephen Ibaraki has an exclusive interview with Douglas A. Wilson and Richard (Dick) Gochnauer.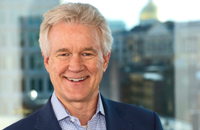 Douglas A. Wilson, Ph.D. is the Chair and Co-Founder of the CEO Leadership Alliance Orange County, a group of fifty-five CEOs from the county's largest companies working together to build a thriving Orange County for all. The CEOs work together on two priorities, how they can grow as purposeful leaders to help build higher performing organizations and a better world, and how they can address some of OC's biggest problems, both economic and social.
Doug is also the Co-Founder of the National Talent Collaborative (NTC) composed of twenty-five business led regional impact groups. The NTC participants are major technology partners, major foundations, and key leaders from the federal government, all working together to build bridges that close the talent gap in America.
Doug also works with a few CEOs as an advisor, coach, or board member, which is based on his past work as a strategy and organizational consultant with Next Solutions, Inc. He has been published in the WSJ and the Harvard Business Review, and is married to Karen Wilson, residing in Laguna Beach, CA.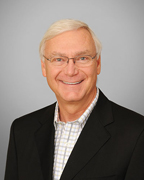 Richard (Dick) Gochnauer is co-founder of the CEO Leadership Alliance Orange County (CLAOC) with over 50 active CEOs. Its purpose is to create a thriving OC for all. Dick currently serves as the founding Managing Partner of the SC Master Fund, a VC fund championed by the CLAOC and focused on the accelerating SoCal innovation ecosystem. He is currently on the following boards: AmerisourceBergen Corp., Golden State Foods, Vodori, Center for Higher Ambition Leadership, Rush University and Medical Center, Rising Tide Transitional Housing, CLAOC, and the SC Master Fund. Some of his previous boards include UGI Corp, Opportunity International, Chicago Civic Committee, City of Hope OP, the Wooden Floor, Orangewood Children's Foundation, and various metro YMCA's.
Dick retired in May of 2011 as Chief Executive Officer of Essendant, the leading wholesale distributor of office and business products in the US. Other corporate positions include President and Chief Operating Officer of Golden State Foods, Executive Vice President of the Dial Corporation responsible for their Household Consumer Products businesses, President of the Stella Cheese Company, a division of Universal Foods, and as President of the international division of Schreiber Foods, Inc.
Dick earned a Master's Degree in Business Administration from Harvard Graduate School of Business and a Bachelor of Science degree in Industrial Engineering from Northwestern University.
Dick and his wife, Beth, have two adult children and six grandchildren. The Gochnauer's reside in Corona del Mar, California.


TO WATCH THE VIDEO INTERVIEW, CLICK ON THIS MP4 file link