Podcast/Video Interviews by Stephen Ibaraki
A Chat with James Bullock: Dean of Physical Sciences and Professor of Physics and Astronomy at the University of California, Irvine; Researcher; co-founded the UCI campus-wide Solutions that Scale initiative; serves on the Space Telescope Institute Council; member and former chair of the James Webb Space Telescope User committee
This week, Stephen Ibaraki has an exclusive interview with James Bullock.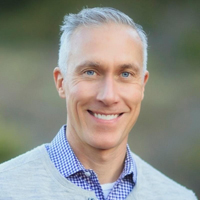 James Bullock is Dean of Physical Sciences and Professor of Physics and Astronomy at the University of California, Irvine. As dean, he has helped to launch the UCI Eddelman Quantum Institute, dedicated to the discovery of new quantum science phenomena, enabling the next technological revolution, and educating a diverse quantum workforce for the 21st century.
Bullock also co-founded the UCI campus-wide Solutions that Scale initiative, which strives to develop and cultivate transdisciplinary energy and environmental solutions that scale globally in response to climate change.
Outside of his work as an academic leader, Bullock leads a research group in cosmology and galaxy formation to understand how galaxies and dark matter have evolved over billions of years of cosmic time. Bullock is a member and former chair of the James Webb Space Telescope User committee and currently serves on the Space Telescope Institute Council, which provides oversight to the operations center for the Hubble Space Telescope and James Webb Space Telescope.
TO WATCH THE VIDEO INTERVIEW, CLICK ON THIS MP4 file link