Podcast/Video Interviews by Stephen Ibaraki
A Chat with Moira de Roche: Vice President of IFIP (International Federation for Information Processing); Chair of IFIP IP3
This week, Stephen Ibaraki has an exclusive interview with Moira de Roche.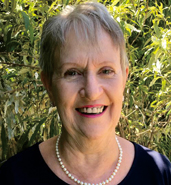 Moira is a Vice President of IFIP (International Federation for Information Processing), and Chair of IFIP IP3. She was awarded the IFIP Silver Core in 2016 for service. She believes that ethical behaviour and leadership are keystones of any profession and works to develop understanding of ethics and the value of the IFIP Code of Ethics.
Moira is an accomplished speaker and has presented at conferences around the world. Notably, she has attended and presented at WSIS Forums since 2012. Many of her presentations on behalf of IP3 have been on the subject of trust.
Moira is an independent consultant. Her current work is focused on instructional design and online course development, and she has worked with Subject Matter Experts on topics such as Corporate Governance, Sustainability, and Corporate Ethics.
Moira is a Professional Member and Fellow of IITPSA (Institute of IT Professionals South Africa), She received the IITPSA Distinguished Service in ICT Award in 2009. She is also a member of ACM and IODSA.
Moira serves on the Council for the National Museum in Bloemfontein, South Africa.
TO WATCH THE VIDEO INTERVIEW, CLICK ON THIS MP4 file link