Podcast/Video Interviews by Stephen Ibaraki
A Chat with Theadora Sauvé and Gianluca Piran Fuselli: Co-chairs, Million Peacemakers Youth Board, about encouraging peacemaking through the Nonflict way and by empowering youth worldwide to co-create a culture of peace by providing youth-led organizations and educational institutions with key resources to promote the constructive resolution of conflicts
This week, Stephen Ibaraki has an exclusive interview with Theadora Sauvé and Gianluca Piran Fuselli.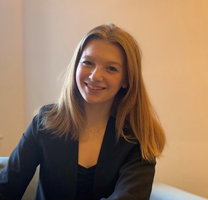 Theadora Sauvé is 22 years old and living in Montreal, Quebec. She has just graduated from McGill University with a commerce degree and a concentration in human resources & labour relations. As a result of her high academic achievements and exceptional leadership skills, she was appointed as the 2022 Valedictorian. As for her future plans, she plans to continue her studies in Law. She believes the power of Law will serve as a powerful tool for peacemaking.
Theadora was involved in her student body as the Management Undergraduate Society (MUS) Human Resources Director, a Member of the Ethics Board and a Sustainability, Equity, Diversity & Inclusion (SEDI) Cabinet member. Within these roles, she aimed to promote an inclusive and welcoming environment for all students. She encouraged all students to bring forward their issues for them to feel safe and resolve their potential conflicts.
After being coached for many years while training to be a national figure skater, she later pursued her own coaching experience. She coached figure skating for four years and assisted two university professors as a teaching assistant. Precisely, she coached figure skating for kids ranging between three and seventeen years old at both the recreational and competitive levels. She has also contributed to the planning and choreography of the end of the year show for several years. When it comes to her university teaching experience, she was the teaching assistant for two university classes (Human Resources Management & Collective Bargaining). She has held many group tutorial sessions, graded many assignments and provided one-on-one feedback to students.
As a very enthusiastic, ambitious and determined young individual, she hopes to encourage peacemaking by promoting the Nonflict way. Hence, why she is involved with the youth initiative of Million Peacemakers; with her co-chair Gian, they have built a team of approximately 120 peacemakers. With this team, they hope to empower youth worldwide to co-create a culture of peace, where differences are understood as opportunities to co-create and where no one is left behind. To achieve this, they plan on providing youth-led organizations and educational institutions with key resources to promote the constructive resolution of conflicts.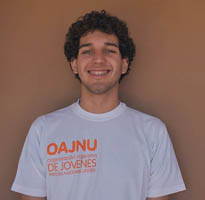 Gianluca Piran Fuselli is an advanced college student, who is finishing his 5-year-Licentiate degree in Political Science at the National University of San Juan in Argentina. At the college level, he has served as the student guide for the mobility program (2019-2020) and as a student teacher (2018-today) in different subjects such as Comparative Political Studies and International Economy and Regional Integration.
His path began in 2013 when he became the Student Government Vice President (2013-2015) and got elected as Vice President of San Juan High-School Student Federation (2014). As he was graduating high school he became a volunteer in the Argentinian Youth Organization for the United Nations (2015-2019) and grew to become Secretary of Projects. He joined Youth For Understanding (2017-2018) and Asociación Conciencia (2019-2022), where he became a team leader.
For the past decade, he has been doing his best to fulfill his potential as a young changemaker and grassroots leader. Not only has he been engaged with his local and educational community, but he has also been committed to serving national and international organizations. The two past social achievements that make him the proudest are: his international volunteer in Egypt for Tadamon, the Multicultural Egyptian Council for Refugees (2018); and, his work as a founder and director of the Foreign Affairs and International Politics Student Society (2017-2019), which allowed him to prepare hundreds of young leaders, serving as a tutor and articulator in their formation process.
On the other hand, given his interest in understanding other cultures and our global reality he has been an active participant in educational simulations representing other countries for the past ten years. Furthermore, he has participated in the national debate club for the past three years. Apart from this, Gian speaks four languages and is learning two others.
Nowadays, he is the country director of Global Peace Chain Argentina and the founder and president of Demos Joven, a federal NGO located in Argentina, which aims to promote and secure youth political participation. Currently, he's serving, at the international level, for Million Peacemakers as the Co-Chair of Nonflict Youth.
CONTACT INFORMATION:
If you are interested in this youth opportunity and would like to hear more about it please reach out to either: Theadora Sauvé through her LinkedIn profile at https://www.linkedin.com/in/theadorasauve first and if needing more detail you can email her at tsauve@millionpeacemakers.org. Or you can reach out to Gianluca Piran Fuselli and can reach out to him on Instagram at https://instagram.com/gianpiran?igshid=YmMyMTA2M2Y=.
Thank you and do not hesitate to reach out!
TO WATCH THE VIDEO INTERVIEW, CLICK ON THIS MP4 file link