Podcast/Video Interviews by Stephen Ibaraki
A Chat with Aban Bottlewala: Transformational Global Leader with extensive success history in service and helping internationally such as Strategy and Operations, Business Analysis, Change Management, Process Management, Customer Relationship Management (CRM), Sales & Marketing, Project Management and Event Planning; Impact Networks Director at YPO; about achieving impact beyond profit to make a difference across the world
This week, Stephen Ibaraki has an exclusive interview with Aban Bottlewala.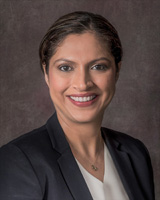 Aban Bottlewala currently serves as the Impact Networks Director at YPO which is a global leadership community of 30,000 members from around the world. YPO's key mission is a shared belief that the world needs better leaders. Aban supports YPO's impact initiative which believes that business is a force for good in the world beyond generating prosperity and wealth. Achieving impact beyond profit motivates our members across the world to make a difference in lives, businesses and communities.
Aban has over 20 years of diverse experience in various multi-cultural environments in leading and successfully executing key initiatives in areas such as Strategy and Operations, Business Analysis, Change Management, Process Management, Customer Relationship Management (CRM), Sales & Marketing, Project Management and Event Planning.
Aban began her career in the service industry with The Taj Group of Hotels in India before moving into working with the Intercontinental Group in Thailand. She has worked extensively in Southeast Asia and was part of the pioneering team that developed the first hotel revenue management and customer information frameworks in India.
She is deeply committed to being an authentic leader by practicing transparent behavior in order to build strong relationships.
Outside of work, she is a complete book-nerd, enjoys photographing architecture and loves her annual pilgrimages to India's tiger sanctuaries. She lives with her family in her hometown of Mumbai, India.
TO WATCH THE VIDEO INTERVIEW, CLICK ON THIS MP4 file link