Podcast/Video Interviews by Stephen Ibaraki
A Chat with Ramsay Brown: Computational neuroscientist; Serial founder; Speaker; Author; Artist; CEO of The AI Responsibility Lab
This week, Stephen Ibaraki has an exclusive interview with Ramsay Brown.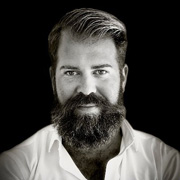 Ramsay Brown is a CEO, computational neuroscientist, serial founder, speaker, author, and artist. Today, as CEO of The AI Responsibility Lab, he's innovating the scalable future of AI Safety. Their flagship product, Mission Control, is the missing project management SaaS dashboard for enterprise data science teams to move AI faster and break fewer things.
Trained in Neuroinformatics @ USC as a Rose Hills Foundation Fellow, he's been building at the edge of brains, minds, and machines for the past decade. So far that's spanned brain mapping, neuroinformatics, theoretical nanochemistry, artificial intelligence, behavioral engineering, digital therapeutics, immersive reality, and AI Safety.
A common thread connects Ramsay's life and work: an unrelenting dedication to creating intergenerational, civilization-level non zero-sum wins for Humanity, Capital, and Technology alike. You can find his ideas and work in 60 Minutes, Time Magazine, the NATO StratCom Dialogues, the BBC, and GQ. He is Los Angeles based and an avid surfer and sailor.
TO WATCH THE VIDEO INTERVIEW, CLICK ON THIS MP4 file link