INTERVIEWS
Podcast/Video Interviews by Stephen Ibaraki
A Chat with Charu Thomas: CEO/Founder of Ox, Forbes 30 under 30, 2020 Future 50, Microsoft Imagine Cup Awardee.

Chat Themes: Charu early success at Georgia Tech and the value of mentors; awarding winning research with software/hardware wearable and AR technology; founding of Ox and entrepreneurship success journey including building tech that makes order fulfillment more efficent; lessons for entrepreneurs translating research in startups, tips of doing concise presentations to gain awards and investment, scaling for startups; recommendations to the audience.
This week, Stephen Ibaraki has an exclusive interview with Charu Thomas.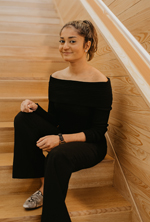 Charu Thomas founded Ox in 2017 to empower, enable, and excite retailers, fulfillment centers, and 3PLs to transform and optimize manual processes throughout their supply chain quickly.
Charu's first job was in a food distribution center that served McDonald's North America, where she built automation and process improvement tools within the supply chain. While complete automation systems were incredibly efficient, they required substantial capital expenditures and space and didn't make sense from an ROI standpoint in some cases. It prompted her to consider other options to enable more efficiency without significant infrastructure changes.
While pursuing her degree in Industrial & Systems Engineering from Georgia Tech's #1 ranked program, she stumbled upon a research opportunity in wearable technology with the premier expert in the field, Thad Starner. She learned about the value of software and hardware-enabled software as a possible way to minimize infrastructure changes while improving efficiency.
Ox builds tech that makes order fulfillment more efficient. Clients include top Fortune 500 retailers. In 2019, Thomas relocated to Northwest Arkansas for the Fuel Accelerator and never left. Premier institutions have recognized her work, like Microsoft, the USPTO, and ACM.


Thomas has been featured in publications such as Forbes, Business Insider, and TechCrunch. She's been named to Forbes' 30 Under 30 list and was included in AMP's 2020 Future 50 list, recognizing the future drivers of Arkansas' economic, political, and even cultural engines.


TO WATCH THE VIDEO INTERVIEW, CLICK ON THIS MP4 file link