INTERVIEWS
Podcast/Video Interviews by Stephen Ibaraki
A Chat with Thomas Park: Innovator; Investor; co-founder and lead partner of the Canadian Government BDC Deep Tech Fund; about investing in deep tech (quantum computing, transformational AI, photonic computing and more); sound recommendations for start-ups developing "deep tech"; operational and strategic lessons related to venture capital and private equity investments at the government level
This week, Stephen Ibaraki has an exclusive interview with Thomas Park.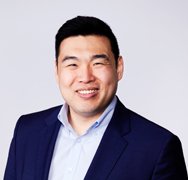 Thomas Park is the co-founder and lead partner of the BDC Deep Tech Fund, a VC fund focused on supporting Canadian start-ups developing "hard tech" such as quantum computers, photonics, and foundational AI. Previously, he was the Vice-President, Operations & Ecosystem Development at BDC Capital where he managed all operational and strategic issues related to the venture capital and private equity investments.
Previously, Tom is an alum of the Bill & Melinda Gates Foundation and McKinsey & Co. He currently sits on a number of boards including the Canadian Venture Capital and Private Equity Association, Venture for Canada, Ryerson University's Faculty of Engineering and Architectural Science's Dean's Advisory Council, and the Banff Forum. Thomas was recognized as one of Canada's outstanding young leaders in the Top 40 under 40 in 2017.
Thomas holds bachelor's degrees in Civil and Common Law from McGill University, a Master in Public Policy from the Harvard Kennedy School, and an MBA from the Tuck School of Business at Dartmouth College.
TO WATCH THE VIDEO INTERVIEW, CLICK ON THIS MP4 file link